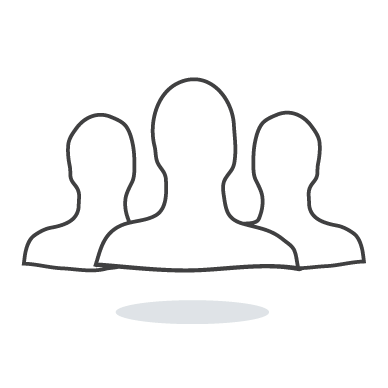 We've had a passion for online marketing since the beginning of the Internet age, and we're thrilled to channel that into helping you achieve the success you deserve. The Abinko team is fascinated by the technologies and structures of the web, and is always eager to learn more about how design affects performance and what makes search engines tick. We've evolved along with the strategies for marketing and ideals for website copy, learning what works and what doesn't.
Abinko Marketing + Design was launched when we realized that the world needed more accessible, reliable design and guidance. In the complex world of managing an online business, it's all too easy to get sidetracked or overwhelmed, only to see revenue dwindle as customers click away to the competition.
Many website owners wonder the same things:
How can I put keywords into my writing while still sounding natural?
Has email marketing been done to death?
Would an online store increase sales for my brick-and-mortar company?
How do I compact my website into a mobile version without losing the details?
What's the point of a blog?
At Abinko, we offer expert advice to help you expand your business and achieve greater success. Our full-service web design and marketing is tailored to small and medium sized businesses. If you need copywriting, graphics, or branding—or all of the above—rest assured that we will deliver.
Our clients come from a host of industries, but all strive to be the best in a highly competitive online market. We're proud of the fact that after partnering with Abinko, they've all seen an increase in traffic and a jump in revenue, in addition to the time and freedom to focus on their businesses.
We retain a team of highly qualified and efficient web design specialists who understand the intricacies of SEO, SEM, and the myriad of related topics. As a client, you'll have your own dedicated professional, with whom you can custom design your website and marketing according to your goals.
What Next?
We offer a variety of services and packages, so your interaction with us can be as customized as your website. Learn more about what we can do, and sign up to get your project rolling.
Our Valuable Team Members